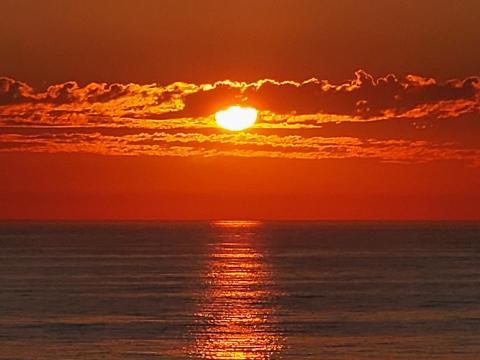 At the beach, there are no signs of social class differences. We are all stripped of most clothes and belongings.
Barefoot, we are free to feel the sand under our feet and in the water, we are weightless.
The vast expanses of ocean and sky, subconsciously remind us of our spiritual nature.
The saltwater we swim in, is similar in composition to the amniotic fluid we developed in as fetuses.
Sounds of crashing waves cover up the city noise and chatter of our thoughts.
The ocean makes us feel ageless, as both the young and the old forget themselves and play wholeheartedly.
We play because in reality, the entire existence is our body and playground.
At the beach, the children build sandcastles, not yet aware of the transitory nature of the world. 
The smell of sunscreens and coconut oil permeate the air as sun worshipers lying on the sand turn bronze.
A child runs after seagulls to make them fly.
Smiles appear and disappear in a flash, for selfies. 
A man looks at his cellphone, while infinity is before, besides, above, behind, beneath and within him!