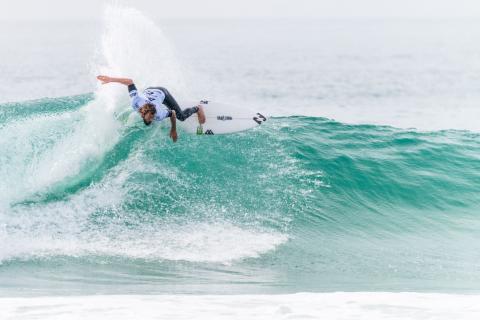 Surfing is a sport of balance and harmony with respect to a number of natural forces.
Gravity, Buoyancy, Centripetal and Centrifugal forces are all present when someone is catching a wave.
Gravity pulls you down while buoyancy is pushing you up in the water.
The centripetal force directs you into the curl while the centrifugal force is ejecting you outwards.
To be in the middle of all this and enjoy the ride is far out, and far in!