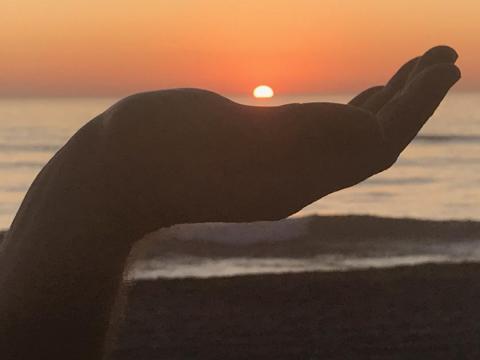 When I was growing up, there was no map to provide an overview of life. There were no coordinates, markers or sense of purpose.
It wasn't clear what is the highest good possible for me to achieve.
So I went on a journey looking for answers.
Through an extensive search, I learned about the human potential and began self-development.
By getting more organized, daily life became peaceful and pleasant.
With consistency and focus, awareness and energy started to build-up inside me.
Eventually I was transformed and experienced infinity.
Real freedom was far greater than anything I could have imagined.
Wanting to share that liberation with others, became my new mission. That is why, goalsurfing was created.
Here is a living map that empowers you to go beyond self-imposed limitations.
This method provides rapid education, development, and harmonization of your capabilities.
Education is about:
Who you are

Where you are

Why you are here
It defines the physical, mental and spiritual aspects of life that must be fine-tuned for their synergy to occur.
Development is through a simple and easy to use goal setting system.
It provides project management tools in a far more easy and intuitive manner.
The practice of completing small tasks, empowers you to achieve extraordinary results over time.
Ultimately, goalsurfing helps you to focus and gather your energy at a specific point.
The fusion of all that power, results in realization of your Identity.
It is this awakening which grants absolute freedom, love and supreme happiness. 
There is nothing better, higher and more noble than presenting your infinite nature.